Residential Extension and Renovation
Architectural Farm
We can't help but think this is our favourite and we aren't even halfway through the residential nominees yet!

Architectural Farm are an emerging practice, and we have to say this is a tremendous start to their resumé. Thanks to the Architect's website we have more detail on their project:
The brief was to insulate and refurbish the original house and enlarge and improve the rear extension to provide a large, contemporary family room and kitchen at ground and new master bedroom at first floor.

The ground floor extension is defined by two large painted brick flank walls and two piers supporting a roof structure which is punctured by 3 roof lights, positioned to catch the afternoon and evening sun. The use of the painted brick reinterprets the traditional use of and plastering of common brick to the rear.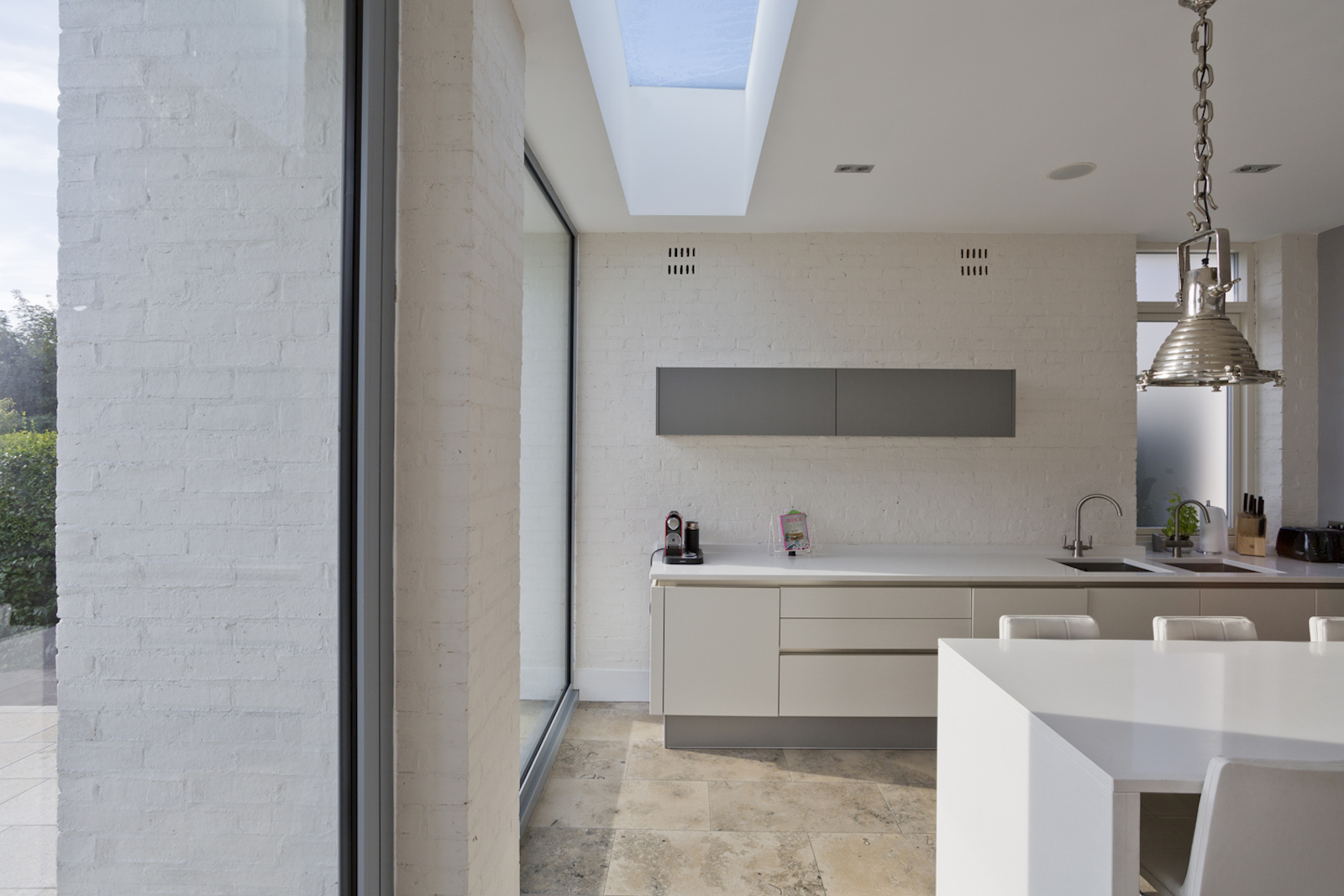 Transition between the house and garden was an important part of the brief and the design blurs the threshold, by expressing both painted brick and stone floor internally and externally. The floor finish extends out to form a raised stone terrace above the large rear lawn.

Renovations to the existing first floor extension include insulating and re-rendering of the existing walls with the roof raised to form a monopitch and a new enlarged window opening up to the morning sun.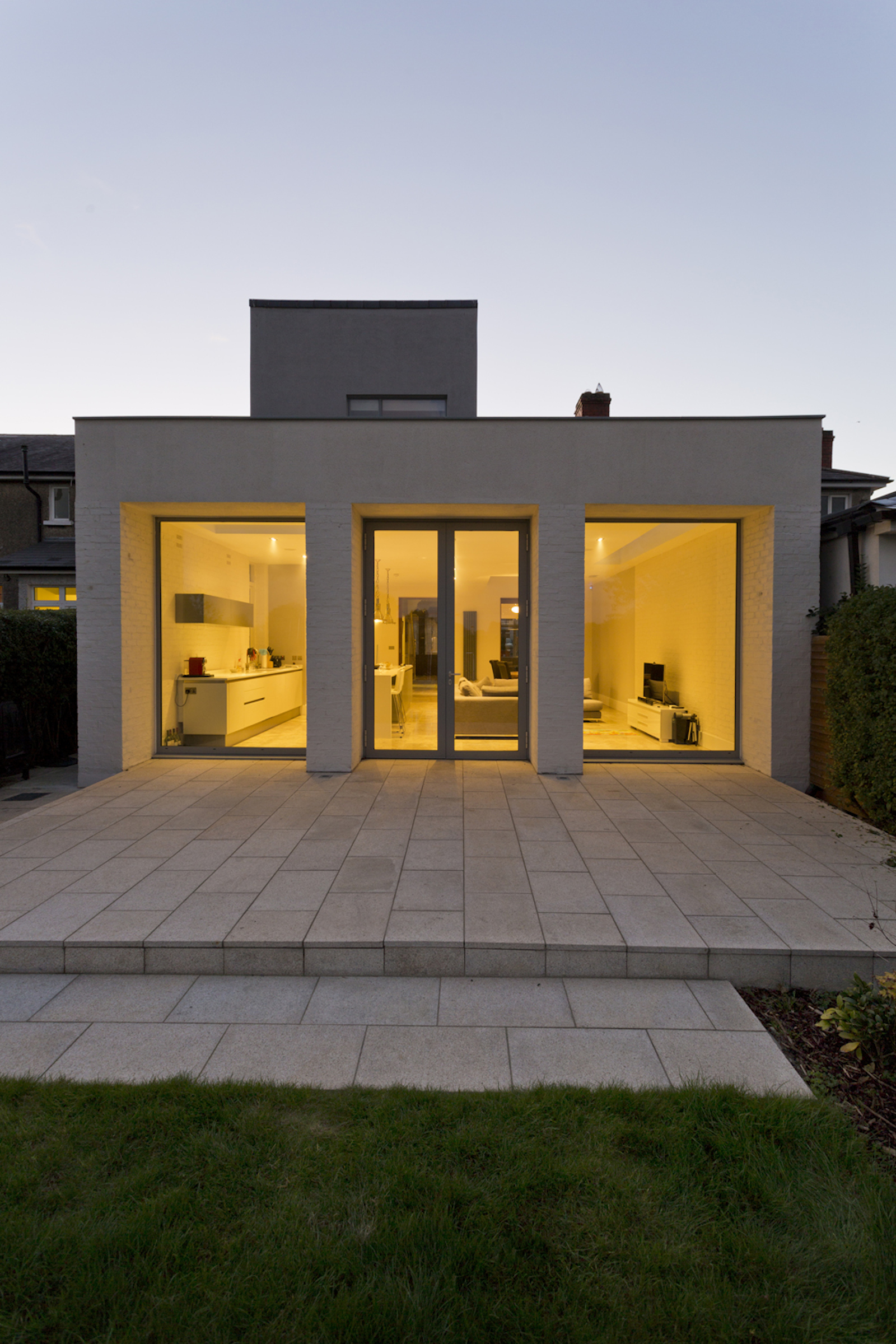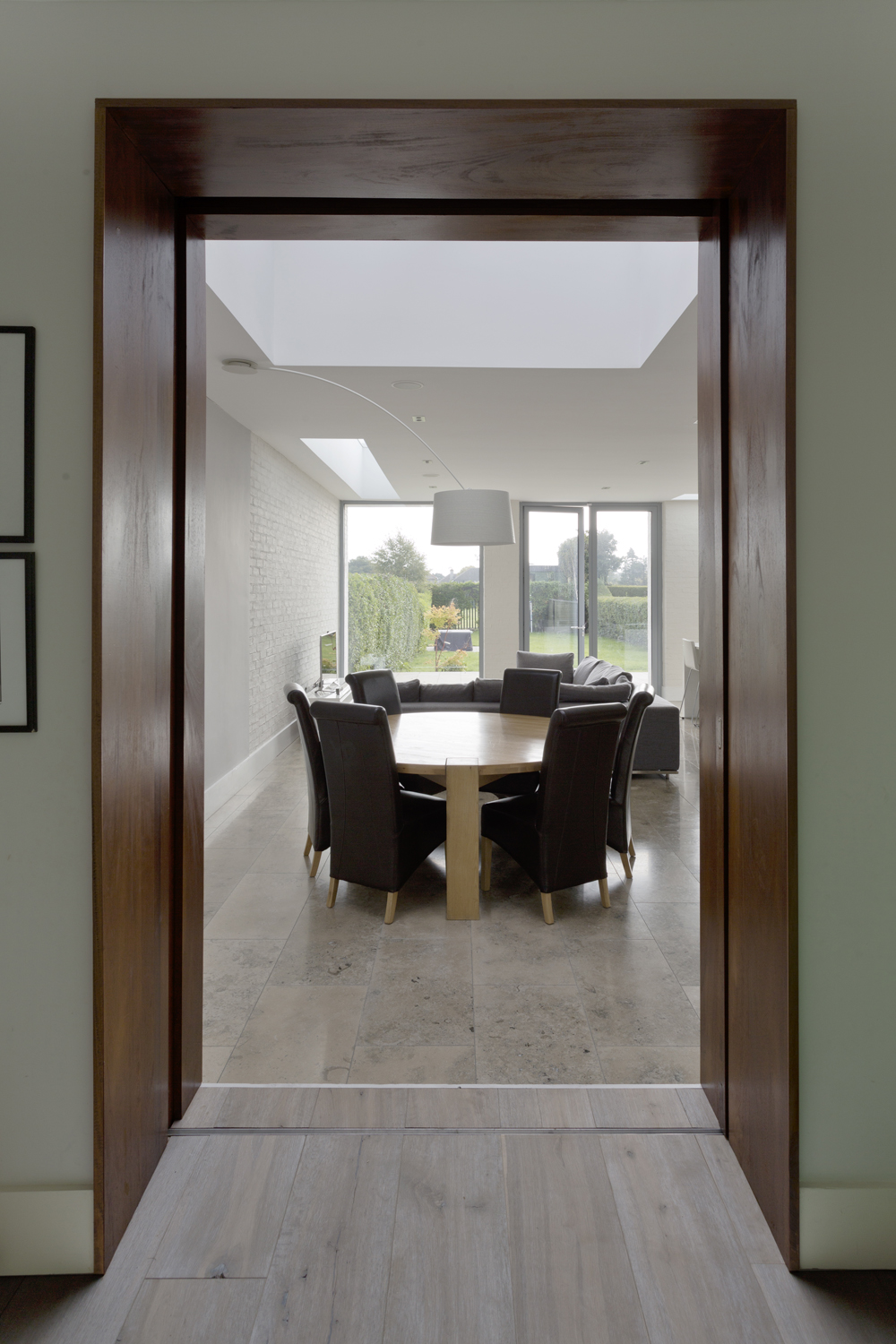 Vote for your favourite Architecture Award
Vote for your favourite for this year's RIAI Public Choice Award at the Irish Architecture Awards 2014 – go to www.architectureawards.ie to cast your vote or check out all the other residential nominees here…