As of last night Ireland has another multi-millionaire as a record €175 million Euromillions jackpot was won by a family in Naul on the Meath / North Co. Dublin border. Rumours so far have it that it is a family of 6 sisters won the top prize but potentially the family of 16 could share their winnings. Here's our pick of the best Irish property the family could share:
1. Stay Local
The average house price in Meath for a 4-bed detached home in 2018 was €250,000, meaning the winners could buy 700 homes in the county (if they could find that many houses for sale).
In Naul prices are slightly more expensive, but they could each buy a lovely 4-bed 3-bed new build such as Seamus Ennis Terrace for €437,000 and still have €168 million left over.
If they wanted to splash the cash a little further, for around €800,000 each the most expensive houses in the area would include "Saddler's Gate", a modern architect-designed 2,500 sqft detached house with 3.75 acres and former gate lodge; Mountain View, a 3,000 sq ft 5 bed on 1.8 acres; or Woodville, a 3,200 sq ft 3 bed bungalow with 5.5 acres of land.
2. Good as New
Alternatively, the North Co. Dublin and Meath area is one of the most prominent areas for new homes in the country, with plentiful open space and good transport links. Between Dublin airport and Meath towns like Ashbourne, their are potentially thousands of new homes available right now or in the coming years.
With a couple of hundred new homes around Ashbourne, the price for a 4-bed semi-detached home in a lovely new development like Churchfields would cost €385,000 each.
The winners could scoop up a whole estate, up to 450 of these, with their winnings.
A little closer to Dublin, Cnoc Dubh is a new development of 2, 3 4 and 5 bed homes outside Ballyboughal from developer Glenveagh.
With 57 homes in total, the whole development could be bought for around €22 million, leaving the family with a whole development to themselves and still plenty of cash left over.
3. Lord of the Manor
A win of this size would allow each of the family to truly become a lord of their own manor while staying in the area. If they went for some of the biggest properties on the market in the area this could include: the Mountainstown Estate, an impressive 18th century mansion set over 11,000 sq ft on 120 acres of parkland, paddocks and forestry; Boltown Hall in Kells, a 5,000 s1 ft 6-bed country house on up to 100 acres; or Newrath House, a lovely equestrian estate on 75 acres in Slane Upper.
4. Go Big or Go Home
However if they thought staying in Naul would be too hard (with all the locals down the pub begging for rounds on them) they could now move to any part of the country and buy several of the biggest homes in the state, including:
Without going too far from home, Seafield House in Donabate is one of the most spectacular settings in Ireland. This magnificent Palladian mansion was built in the 1730's is set on 80 acres of parkland and has stunning views over the estuary towards Malahide. With 9 bedrooms, a coach and stable yard with staff flat and gate lodge, most of the family could take up residence at Seafield but at €9,995,000 they would still have most of their winnings leftover.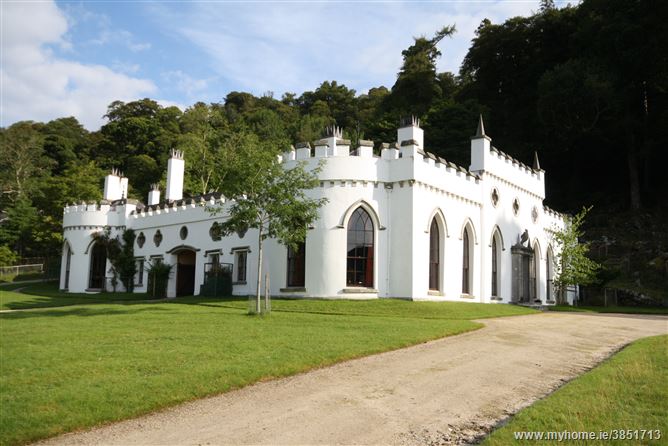 If they wanted to go straight to the most expensive property in Ireland, look no further than the famous Luggala estate in Co. Wicklow. Home of the Guinness family, for €28 million you would own the historic 18th century former hunting lodge at the centre of 5,000 acres and overlooking Lough Tay, otherwise known as the 'Guinness Lake' for its black water topped with white sandy shore. The estate has sat on the market for a couple of years now. There are hopes the eventual purchaser will grant some of the land and maybe even the house to the State for posterity. Why not, you'd still have €147 million left over!
If they were tired of the country and wanted to go for something in the capital, the most expensive property in Dublin is currently Summerhill in Killiney. This magnificant Victorian Italianate mansion overlooks Killiney Bay with views from Dalkey Island to Bray Head. With 9 bedrooms and 5 acres of grounds, a mere €10 million would snap up this prestigious home.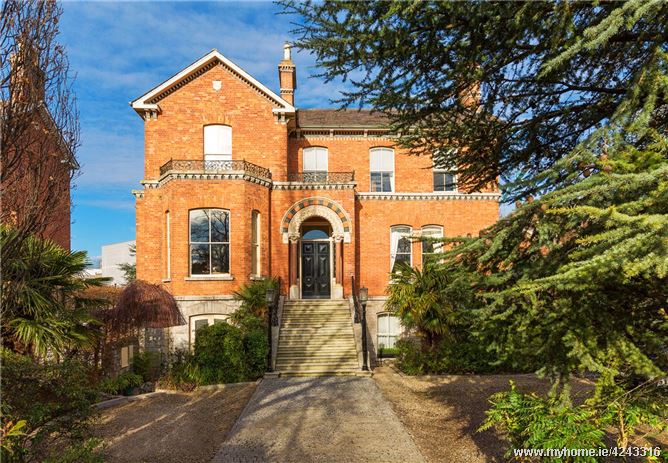 If they preferred something more central, perhaps in Dublin 4's Embassy Belt, No. 40 Elgin Road is an impressive 5,650 sq ft detached redbrick home which includes an extra 3 bedroom coach house too. From here you are just minutes walk to all the highlights of central Dublin including Ballsbridge, Herbert Park and the Aviva Stadium. All for €7,500,000.
Finally, if they really wanted to get out and away from all the begging relatives and friends, nothing could be more remote and protected than an entire island off the Cork coastline. Horse Island in the middle of Roaring Water Bay is a 157 acre private island with a stunning architect designed 6-bedroom house plus several guest houses and cottages. Three generators and wind turbines provide power, it has its own deep well for water and private pier for boat access. Of course their is the obligatory helicopter pad for a quicker getaway. For €6,750,000 this would be a bargain for any new multi-millionaire.
---
Of course the family could buy each one of the 5 millionaires homes above and still have €113,000,000 left over – so the sky really is the limit for Ireland's newest Euromillions winners. Good luck, and buy us a drink please!