We've complied a list of the best things you need to consume if you are buying a home in Ireland:
1. READ – CRAZYHOUSEPRICES NEW BOOK!
Ciaran (aka @crazyhouseprices) has finally written a book, detailing his knowledge and experience buying a house in Ireland in the last two years. Ciaran has exploded in followers on his Instagram account, lamenting the woes of the Irish Housing Market and helping many other first time buyers to navigate the process. Ciaran kindly lent his advice and support to our first Irish Home Buyer's Journal, and now has written his own proper book about his journey and the experience he's picked up along the way.
How To Buy A House In Ireland is out in March, available for pre-order now wherever books are sold.
---
2. READ – THE IRISH HOME BUYER'S JOURNAL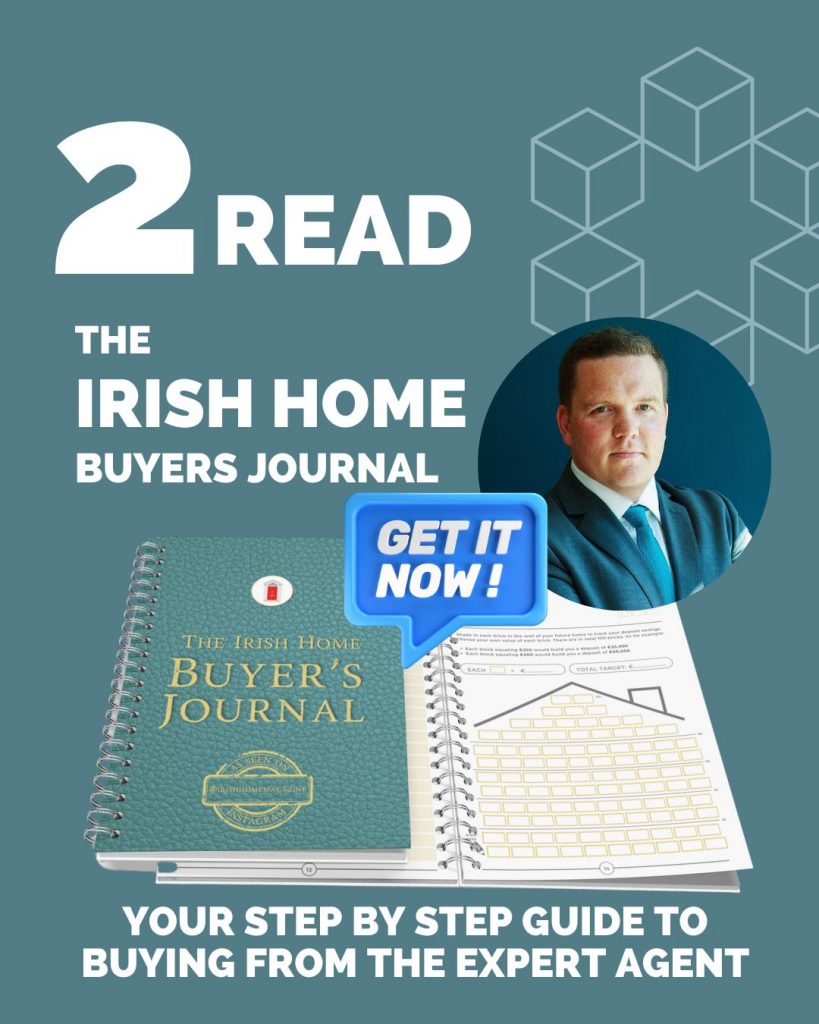 Our version 2.0 of the Irish Home Buyer's Journal is updated with more helpful checklists, useful information and a step by step guide to the house buying process. This practical, fill-in-yourself 64 page journal is the perfect companion to your house buying journey.
Whether you are just starting saving your deposit, or apply for a mortgage, house hunting or even sale agreed, the Irish Home Buyer's Journal gives you each of the essential steps and allows you to track your progress in a great keepsake. Available now, buy your copy here – Irish Home Shop >>
---
3. WATCH – TERRY GORRY'S YOUTUBE CHANNEL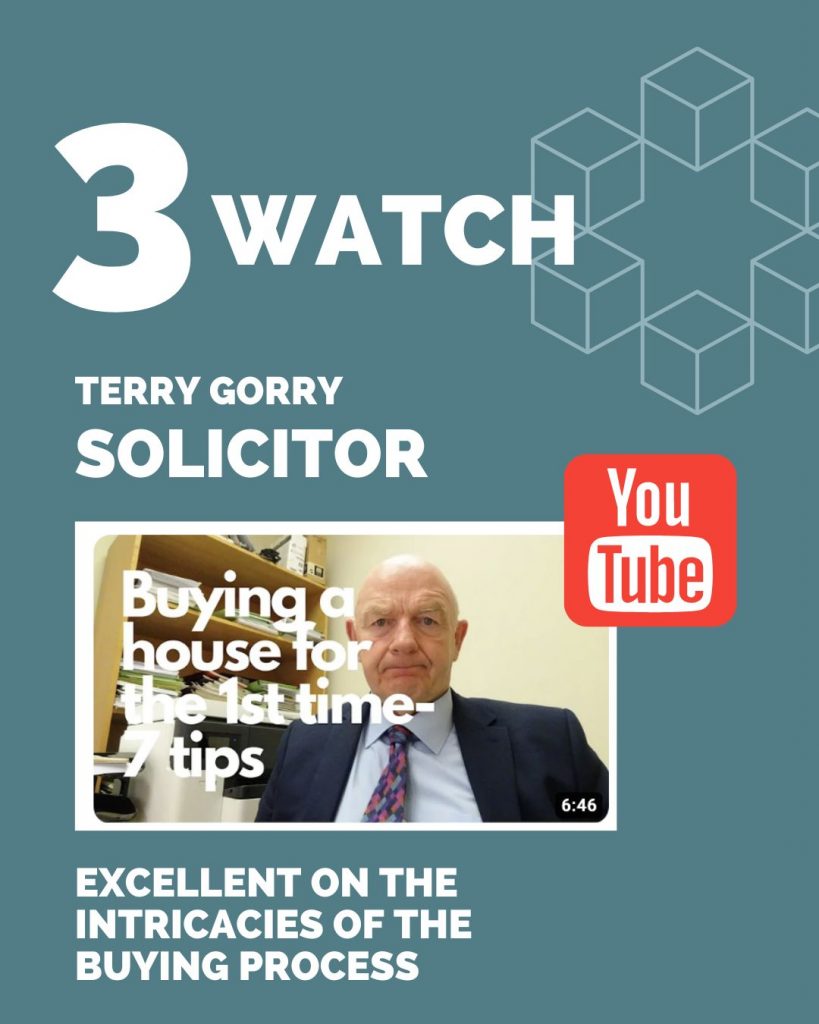 Terry Gorry is an experienced ex-builder and now solicitor, who has decades of first hand experience in all aspects of the property market. His youtube channel is an excellent place to find insightful advice about the intricacies of house buying In Ireland. In particular, check out these episodes:
---
4. LISTEN – THE DAVID MCWILLIAMS PODCAST
David McWilliams is one of Ireland's favourite economists and has a hugely popular podcast. The David McWilliams Podcasts discusses a lot of Irish and international economics, policy, business and politics, but it quite regularly discusses the state of play in the Irish Housing Market. It's well worth a regular listen if you are thinking about buying, selling or moving in Ireland. Episodes to listen to:
---
5. LISTEN – BUILT AROUND YOU PODCAST
Kieran McCarthy (@kierankmc) is well known as the expert builder on RTE's Cheap Irish Homes, and now has launched his own podcast series. Ideal for any home builders or anyone buying a renovation project, Kieran talks through the key aspects of doing-up an older home. It's actually essential listening for any current homeowners too, who may be looking to fix their house or improve their energy efficiency. Also if you are a prospective homebuilder, Kieran has a huge depth in experience on self-build and construction. Epsiodes to listen to:
---
6. LISTEN – THE INTERIORS PODCAST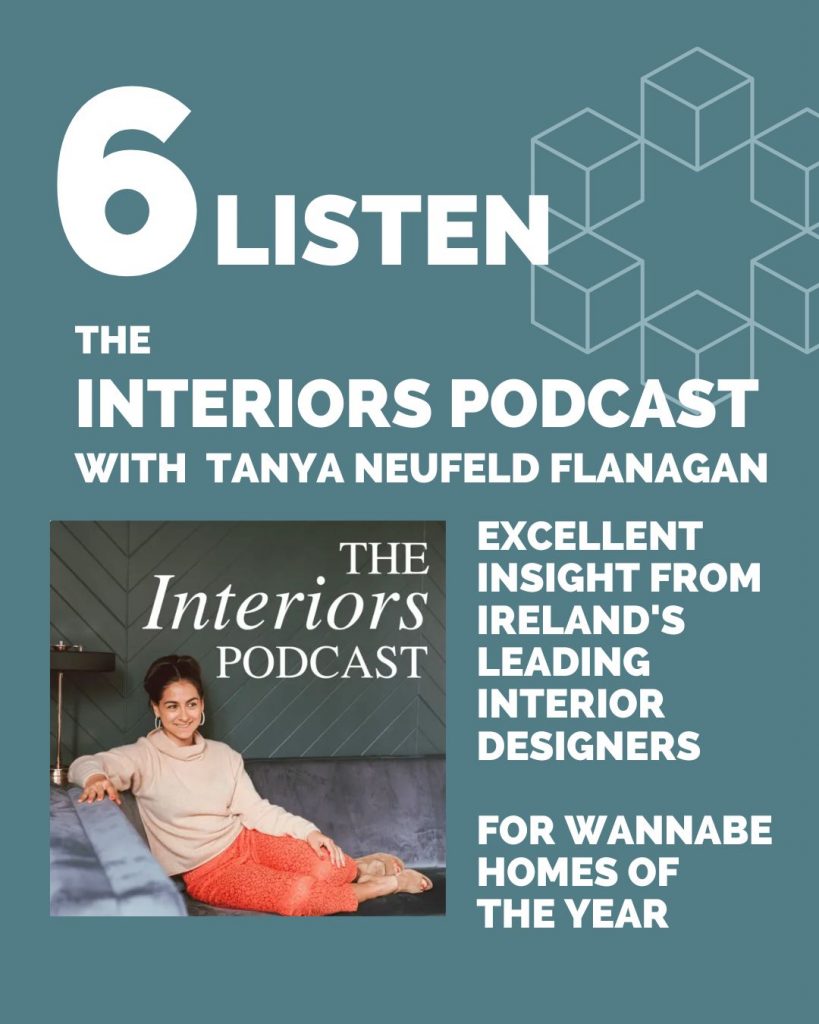 For current and future homeowners, The Interiors Podcast (on IG @theinteriorspodcast) from @tanyaneufeldflanagan is a must listen. Some of Ireland's leading interior designers and architects discuss their design ideas and the state of design in Ireland today. Some fantastic guests include previous and future Home of the Year and Great House Revival stars. Must listen episodes include:
---
7. LISTEN – THE CRAZYHOUSEPRICES PODCAST
Ciaran (@crazyhouseprices) is back with the Crazy House Prices Podcast, with 9 of his best interviews with excellent guests. Excellent guest interviews and deep dives into houses buying and the house market. He also has dozens of additional short solo podcasts and some older interviews on his Patreon – worth a subscription!
---
8. LISTEN – THE IRISH HOME SHOW PODCAST
Our first season on the Irish Home Show podcast totals 11 episodes, each taking you through a various stage in the house buying process from start to finish. Each episode host and estate agent Ben Thompson explains the topic of the week and then an expert guest interview. It's the perfect compliment to the Irish Home Buyer's Journal. Top episodes include:
---
9. ATTEND – THE PROPERTY SHOW
Finally, if you've consumed everything you can on the web, on your podcasts and in our books, there is only one thing left to do if you are really serious about buying or moving house. The Property Show is LIVE in the RDS on the 25-26th February. You can get FREE TICKETS if you just sign up to their newsletter here and use the code HOMEOWNER.
Sponsored by @ebs_ireland and featuring AskPaul, AIB, Electric Ireland, MyHome.ie and more. There is a great list of Speakers, check it out here! Follow @thepropertyshow.ie on Instagram.