Extension in Blackpitts
Architectural Farm
A second nomination in this year's Public Choice Awards for Architectural Farm (the first is here) and fortunately that means they share a little more detail about this project on their website:
The refurbishment and extension of this artisan dwelling in Dublin 8, includes the reorganisation of internal layouts and demolition of a poorly constructed rear extension.

The client's wish was to provide a home for their small family which maximized the available space and light and to engage with the garden while maintaining a sense of privacy.
The design opens up the existing ground floor providing a living space extending into the kitchen and dining areas which are in the ground floor extension… The double height space located at the junction of old and new acts as the heart of the house providing height while capturing and allowing daylight to penetrate the existing house as well as providing a visual connection between first and ground floor.
The massing of the building is conceived as a series of stacked solid elements with glazed spaces between. The relationship of solid and void is configured to control the varying daylighting conditions throughout the day while also defining relationships between the garden and the living spaces.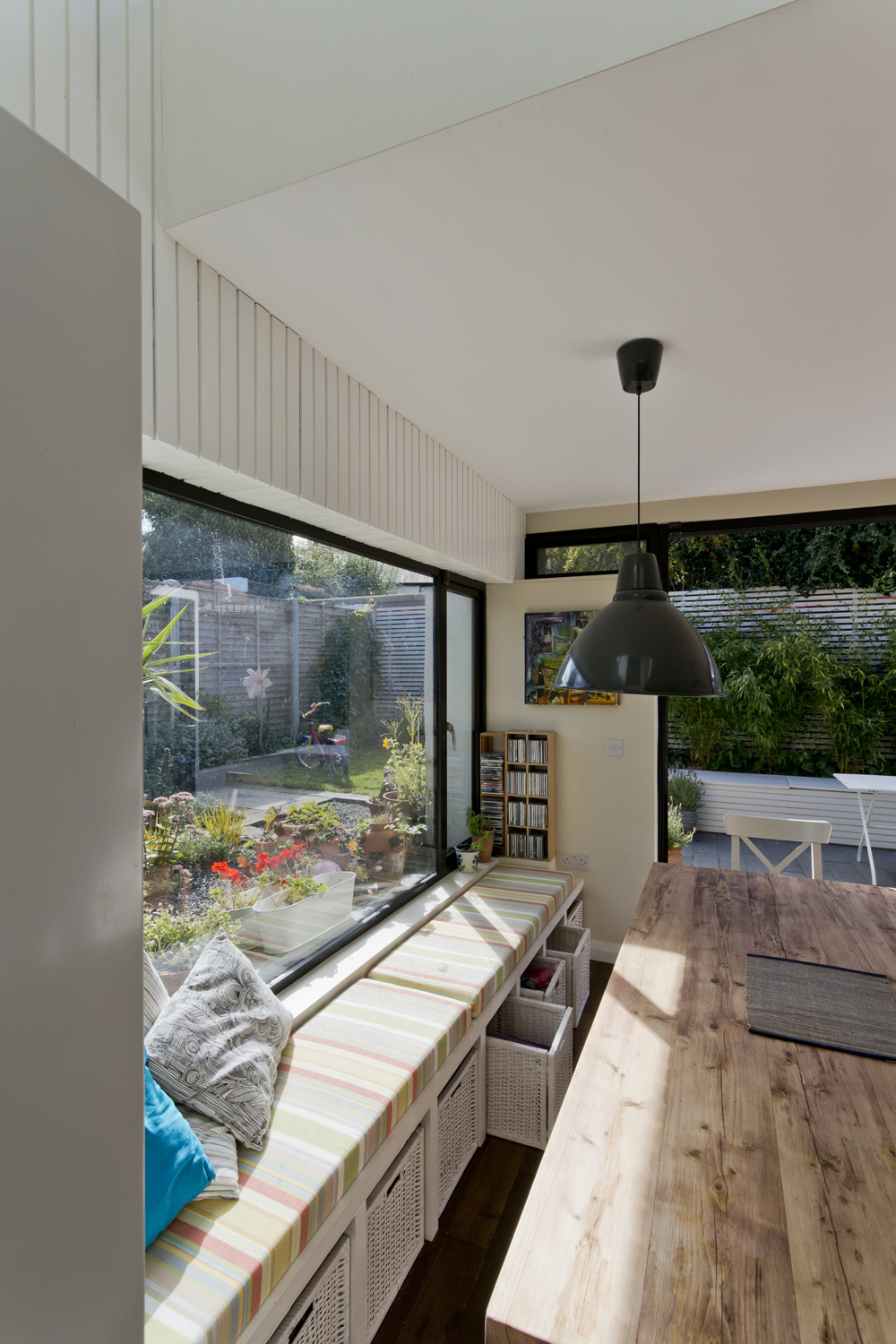 Vote for your favourite Architecture Award
Vote for your favourite for this year's RIAI Public Choice Award at the Irish Architecture Awards 2014 – go to www.architectureawards.ie to cast your vote or check out all the other residential nominees here…