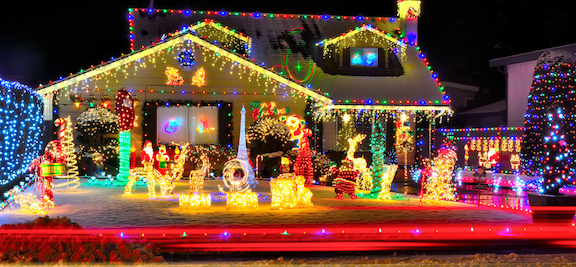 MYTH: Spring and Autumn are the best times to sell your property
You won't believe how often we hear this common myth. In fact I heard it today from a lovely lady who walked into our Blackrock office. She was enquiring for her daughter who wanted to trade up to a house we are selling – but needed to get her property on the market first. She said:
I understand now's not the best time to put your property up. Everybody waits until Spring…
And that right there is your answer…! If everybody (i.e. all the other sellers) is waiting until spring, why would you copy them?
You would spend all this time waiting only to go up for sale in the same week as everyone else – all of them in competition for the attention of potential buyers for your property!
---
Why this seasonal market is a myth?
 

The myth that there are two times to put your property on the market – Spring and Autumn – is a dangerous one.
They were based on the assumption that families weren't looking to move around Christmas – and were all away in Summer so wouldn't be attending viewings.
In fact these seasons have gone out the window for a few years now. Anyone serious about buying letting the summer months pass by when it could mean they miss winning their next home of their dreams.
---

Two good reasons to sell your house in December
1. Less Competition
I've always liked the idea of being counter-cyclical. If no one else is doing it, perhaps you should consider doing it!
If no one else is listing their property in the winter months, there will be FEWER new properties on the market. Buyers will be more likely to notice your property amongst the slim pickings.
Whereas if you launch in the traditional September/October or April/May, you risk getting lost in the crowd. Not just on the online property portals but also with viewings and open weekends. If buyers are lining up several viewings in a day, yours can easily clash, be missed and eventually forgotten about in the noise.
Especially this year when the volumes of property on the market has been low, if buyers spot a good house they are quick to react to it. But there isn't the buyer strength-in-depth there yet so when there are plenty of new properties on the market buyers are a little more hesitant to rush into offers.
2. Buyers are MORE ACTIVE during the holidays
Yes that's right. Buyers don't actually take time off house hunting during the holidays, they actually INCREASE their activity. It's been well documented in lots of countries that the days around Christmas are very busy on property portals:
"Last year Rightmove [the UK's biggest property portal] had over a million visitors on Christmas Day…" and that kept on going throughout the New Year until "3 million people visited Rightmove on the first working day of January". Rightmove went on to have a record-breaking month – with 110 million visits in the month of January.
"Holidays Still Prime Season For Sellers" [Zillow]
The USA's largest property site, Zillow, also sees huge spikes in traffic over the holiday season. They agree that buyers are still out there over the holiday season and there's less competition. They've shown that while spring and 'fall' are the best times of year for buyers [more choice], the holidays and winter are better times for sellers.
What about in Ireland?
And this isn't just a UK or USA phenomenon – Although they haven't released the stats, we have it on good authority from someone senior in Daft.ie that they have also seen a similar spike around Christmas and New Year.
Some say it's because people are trying out property portal apps on their new fruit-based devices over the Christmas period. I reckon it's this time of year when we get sick of our overflowing homes and decide it's time to trade up. Or we decide we want to be closer further away from our relatives. Or our heating bills are making our eyes water and decide it's time to downsize…
---
Thinking about selling? Get your [ice]skates on!
If you were thinking about selling in the Spring, perhaps it's worth thinking about bringing that forward a few months. You don't have to have your property on view this side of Christmas, or even on the market.
Why not plan a launch for the first week in January? There will be nothing else hitting the market that week and think of all those buyers browsing Daft.ie when they're bored in the first few days back at work…
If you are thinking about selling, Churches can get you ready to be on the market at the perfect time. With us it can take just a matter of a day or two to have you ready to go. No long delays getting photography, printed brochures or expensive marketing campaigns ready. We do it all in-hous.
And we don't charge you anything upfront so it won't eat into your Christmas budget. In fact, we only charge you when we successfully sell your house, not before. There's just one sales fee, no extras or marketing expenses. So you know what you are going to get and if you decide not to sell, you've spend nothing and risked nothing.
---
This article first appeared on the Churches Estate Agents Blog.