If you've ever sold or let a property you've probably considered investing some money into renovations before you put it on the market. The hope being that you'll add value so the property will sell for even more than you spent, or will let quicker for a better rent than it would before.
Doing so is sometimes a risky process. The hassle and expense of hiring and managing a builder or contractor can sometimes make it not worthwhile, especially as their are no guarantees you will achieve a greater price.
Well now there is an expert in the field you can turn to who can make sure you not only get the best advice, but also an excellent service that will prepare your property for whatever you plan to do with it…
Introducing Placelift House Doctors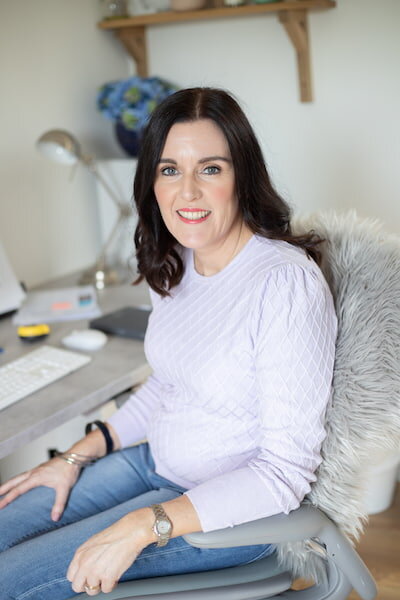 Placelift is the brain-child of Clodagh Doyle. She recognised that homeowners and landlords needed a professional contractor they could rely on.More than just a standard contractor, Placelift have the specific knowledge and expertise to advise homeowners about what improvements will increase the appeal of their property and have a mind on costs so the improvement is always worth while.
---
What Placelift can do for your property…
Placelift have experts at all aspects of home renovations, from painting to plumbing, interiors and design to more substantial extensions and landscaping. Here are some of the services they provide:
Clean & Clearance – To prepare your property for sale, sometimes it just needs to be cleared of personal belongings and years of accumulated things. Placelift's most simple service is clearing excess furniture and items so potential buyers can see the property more clearly. Along with a deep clean, this can polish up your home just right for a successful sale.
Renovating for Sale / Letting – Whether you are selling or preparing your property for a new tenancy, sometimes a light renovation will work wonders with the feel of the place, ultimately getting you a better price. This might be new carpet and a coat of paint, or could easily be the renovation of a tired old bathroom suite.
Home Staging – As well as improving the physical aspects of your property, Placelift are also great at Home Staging. This includes preparing your property with tasteful furniture, accessories and decor schemes to maximise it's appeal to buyers or tenants.
Home Improvement – You don't have to be selling your property, Placelift are great for anyone looking to improve their home. That includes renovations as well as more substantial works such as attic conversions or extensions. If you are selling, adding more floorspace to your property is one of the best ways to increase its value.
Property Maintenance – For homeowners and landlord alike, Placelift are available to one-off or regular maintenance of your property to keep it in good order, inside and out.
---
Case Study: Home Renovation
One of Placelift's best examples is a recent light renovation for a homeowner looking to sell their property. Their fine South Dublin home was in need of a little updating. The estate agent had suggested it needed a declutter and was perhaps a little dated, which might deter buyers. That's where Clodagh's team came in:
We had a lovely chat with the property owner [about his property]…the owner happened to say that a similar neighbouring property had just been placed on the market but that it looked so much better that his property… To his surprise we told him there was no reason why his property could not compete with this neighbouring property that it just required some much needed tender loving care…
After assessing the property, Placelift sent the owner a list of possible works and a price list. Because he was on a budget, it was decided that the most cost-effective but important tasks were choosen. But Clodagh has some bright ideas about how to radically improve a house on a tight budget.
The old kitchen was actually a breeze to update. Repainting the kitchen cabinets made a huge difference, and they fitted a new worktop and replaced the old white oven with a modern stainless-steel one. The rest was fine as it was, no need to completely replace the whole kitchen.
The bathroom was the biggest let down in the house, but that is one of the easiest rooms to fix. A budget bathroom suite and some smart repainting was all that was needed to create a fresh new feel to this room.
Much of the job just needed a sharp eye and some ruthless clearing out. A spare bedroom and office room were throughly cleared and staged with some neat furniture and colourful tones. The staging was crucial for the agent's marketing photographs and made the house stand out in a crowded market.
The owner was delighted… and so was his agent. The renovations definitely took the property up a level and made it memorable to the prospective buyers. The house sold in a timely fashion AND achieved more than the neighbours house!
---
More to come from Placelift
Irish Home Magazine are delighted to announce that Clodagh and Placelift are going to be regulars on IrishHome.ie. Watch this space for more articles about home renovations, moving and improving.
[To see all of Placelift's articles click here]
If you are thinking about improving your home or are considering moving and want to know if you can improve the saleability of your property, visit Placelift.ie to find out more or call Clodagh and her team on 01 254 8070