When budgets are tight and a design is under attack, lighting is often the first thing to get the chop. After all, during those beautiful sunny days you can still have the same stunning garden and the lighting could always be added later… Right?
Well in my opinion this is a major mistake.
Day and Night Use
By lighting your outdoor space well, you extend its usability, not only into the long summer nights but also into the cold dark winter ones too.
On the coldest, darkest night in winter a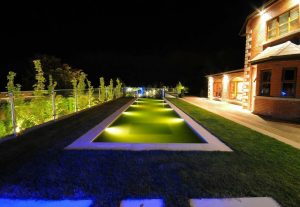 garden can be transformed with well-planned lighting and instead of hiding away inside your house you can open the curtains and witness all the drama from the comfort of your home.
When you light a garden, the ways in which you perceive the space changes. The bright colours of the planting are no longer what catches your eye. At night everything is in black and white, colour is gone, and form and shadow are now what dominate. Done well this can even change the perception of size within the garden. During the day a boring green spiky plant hidden at the back of the boarder is overshadowed by the bold planting at the front. However, at night when colour is no longer a factor it becomes the star of the show casting interesting shadows that move and dance in the breeze.
We have been lighting gardens for sixteen years and here are some of my favourites.
Night Courtyard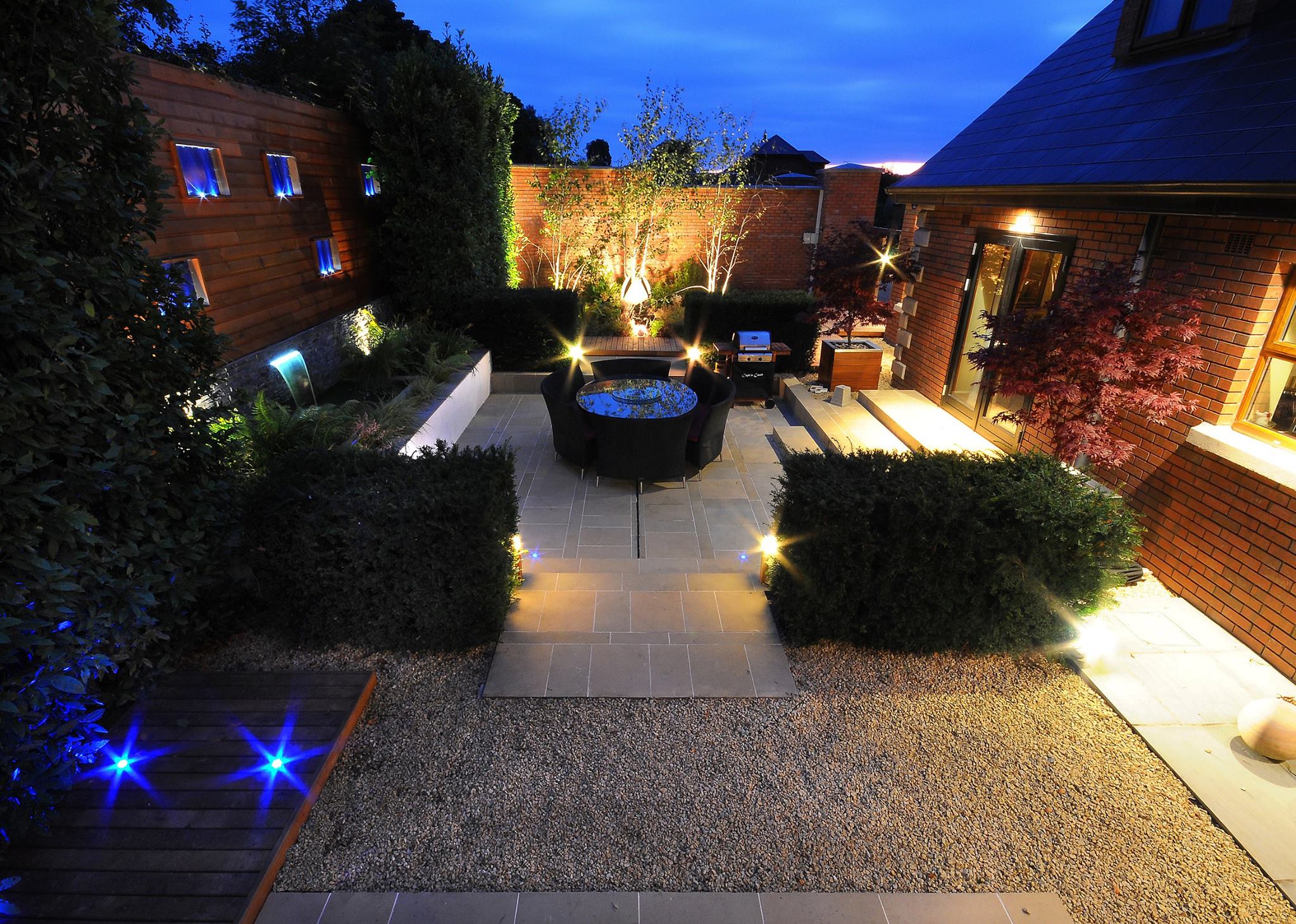 When faced with the challenge of designing this garden in a really small space attention to detail, proportion and precision was key.
This contemporary courtyard measures less than 30 square meters and features many bespoke elements from a natural gas fire, polished white concrete coffee table with crushed blue glass detail, western red cedar detailing throughout, an outdoor kitchen complete with ceramic "Big green egg" Barbeque and a bespoke outdoor sofa with waterproof cushions.
Lighting was essential to turn this space from a daytime only space into an arena for hours of night time entertainment.
Garden Rooms
This still small back garden was transformed into a tranquil haven, but with form and function. Outdoor benches, paved areas surrounding a water feature – and a garden room for an outdoor workspace – all beautifully backlit and downlit for nighttime enjoyment as well as day.
Architectural Masterpiece
Of course if you are designing a truly masterpiece garden, it would be entirely incomplete without some dramatic lighting to complete the picture.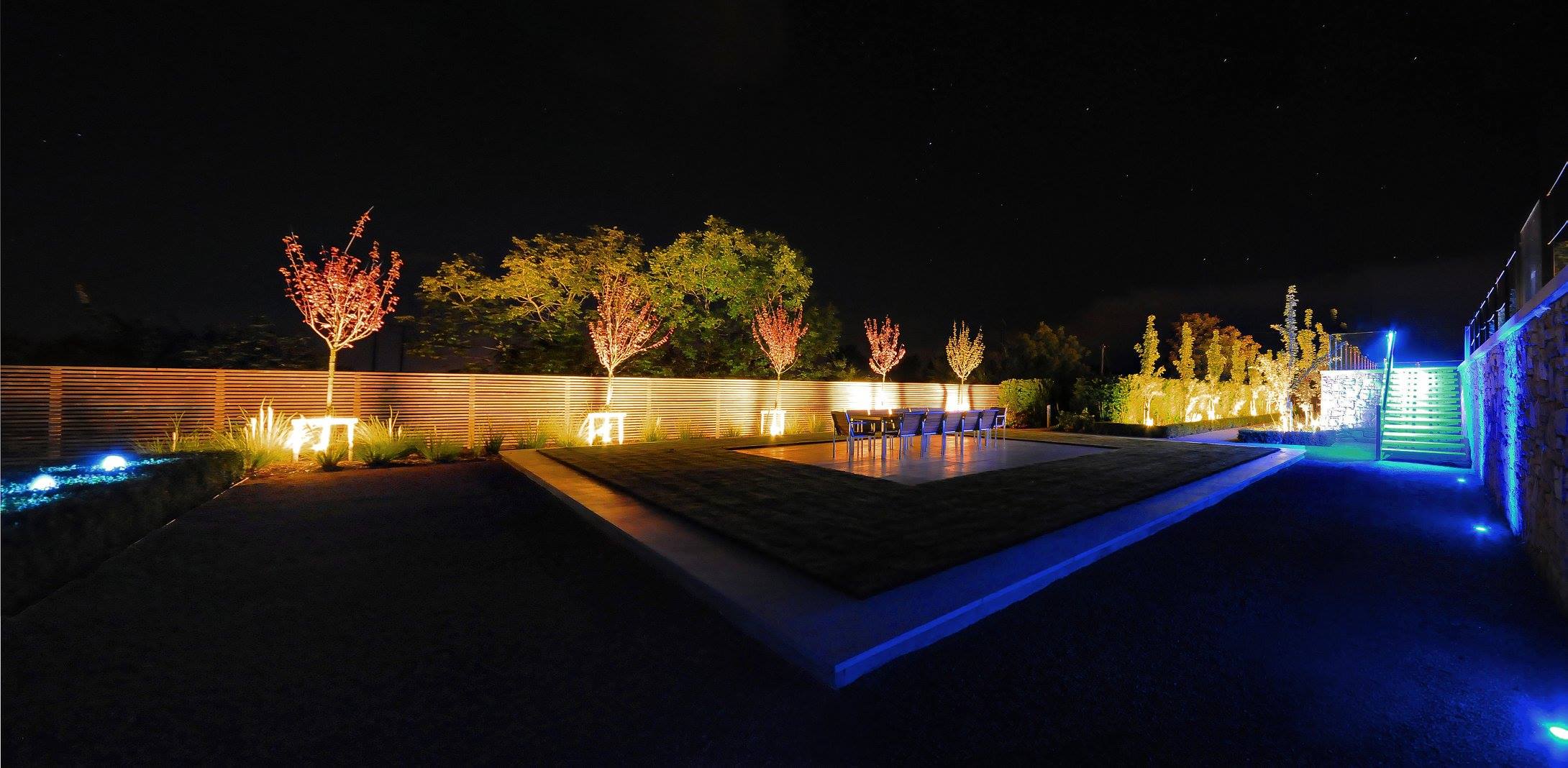 See More Spectacular Gardens
To see more of Andrew's spectacular gardens visit www.acdesigns.ie or follow Andrew Christopher Garden Designs on Facebook.