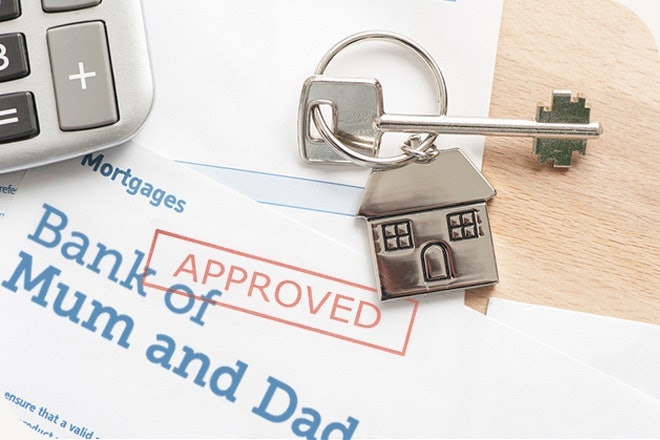 The Irish Times reported this week recent analysis of the Irish property market that pointed to a remarkable statistic – 47% of all residential purchasers are made by 'Cash Buyers'.
While plenty of these are downsizers – selling up and buying their next house with no mortgage – some 15 per cent of these cash purchasers were first time buyers.
That means there are plenty of prudent, penny-pinching twenty-somethings out there (*snort*)… OR they are finding alternative funding for their sizeable cash reserves.
Welcome to the Bank of Mum and Dad
Not only are many first time buyers getting enough money from their parents to buy their first home outright, far more are hitting up the older generation for some or all of their deposit.
It's so common in fact that the press love talking about it at the drop of the hat. In the UK there is even an agency offering a £2,000 cashback 'gift' to you parents if they helped you with a deposit. We can see how that goes: "Dear Mum, thats for the £30,000 – here's £2,000 back… Hey we need furniture, can I borrow £2,000?"
 

YOUD LIKE £57,311 FOR A DEPOSIT ON A HOME IN WEMBLEY? DAD SAYS ARE YOU BUYING THE STADIUM? LOL

— BANK OF MUM & DAD (@Bank_MumandDad) September 26, 2014
There is even a hilarious Twitter account called the Bank of Mum & Dad. Their bio reads "The bank that would like to say YES… but can't right now. Open 24/7 (except for when Bake-Off is on)" and tweets exactly like your parents would text.
The Bank is Closed
Parents are finding themselves under pressure to help their kids and are bending over backwards to find the money – either by using their retirement savings, selling their own home or even taking out new loans themselves.
But not all aspiring first time buyers have the luxury of rich or caring parents who will do that for them.
So if you are stuck living at home or crying about handing over more than half your income in rent, here is our solution to your problems:
---
10 Tips For Applying to the Bank of Mum and Dad
Get serious about the family's financial health
Tell your parents you are taking a course on financial consulting (I'm sure there was a Groupon on it recently…) and as part of the course work you need to analyse all of their savings and investments.
Make sure you dig out any of their hidden savings accounts, credit unions, old company pensions or under-the-mattress money. With a clear understanding of that they have you can start to lean on them for money. C'mon it's just sitting there…
Start saving those "Dad, would you lend me…" moments
Every time you ask mum or dad to lend you a tenner for something, stash it away in a big jar labelled "Break in need of deposit".
Just think of the average week – a couple of taxi rides here, a take away there, money for the bus or a whole tank of petrol… You'd have a deposit in no time – and they would be none the wiser and with lighter pockets…
Encourage them to play the lotto
If your parents don't have enough money to help you out, why not remind them of this weekend's €5 million jackpot? If they win you'll have no problem squeezing more than enough for your first home.
If you're lucky you might even encourage them to ship off on a long cruise, leaving the family home all to yourself.
Got greater ambitions for your first home? The Euromillions stands at €30 million this week. Just'saying.
Encourage them to sell their own house
Old people are selfish bed-blockers, even before they end up in hospital. Living in their fancy 5-bed homes, swanning around in acres of living space. They don't need that anymore. (Even economist Robert Peston agrees – 'Parents – sell your homes ot help children buy property')
Plenty of empty-nesters are selling up and buying a smaller home to pay off their mortgages, bank some savings for retirement and give financial gifts to their loving offspring…
Start leaving brochures for small apartments on their kitchen island. Who needs a study, dining room and 'good room' when you can have a single combined kitchen/living room, a bedroom with two small wardrobes and a toilet you can barely turn around in.
And the lift will be handy when their hip or knees go.
Go back in time and be nicer to them
Ok this one won't be easy.
Steal a time machine, head back in time. Go to that day when you were two years old and you threw a tantrum in the supermarket over a pack of sweets. Don't do that. Calmly listen to your parents, tell them "I 'wuv you" and be nice to them for the next 28 years of your life.
I said it wouldn't be easy.
Go back in time and encourage them to work harder
If being nice to your parents for the last three decades is too hard to imagine, why not go back and encourage them to become richer.
"It's ok dad, you don't need to be there for bathtime – put an extra couple of hours in at the office."
"Why not go back to work mam? We'll be fine with granny and grandad. Or forget who you are because we spend all day at creche."
Get Mam hooked on online bingo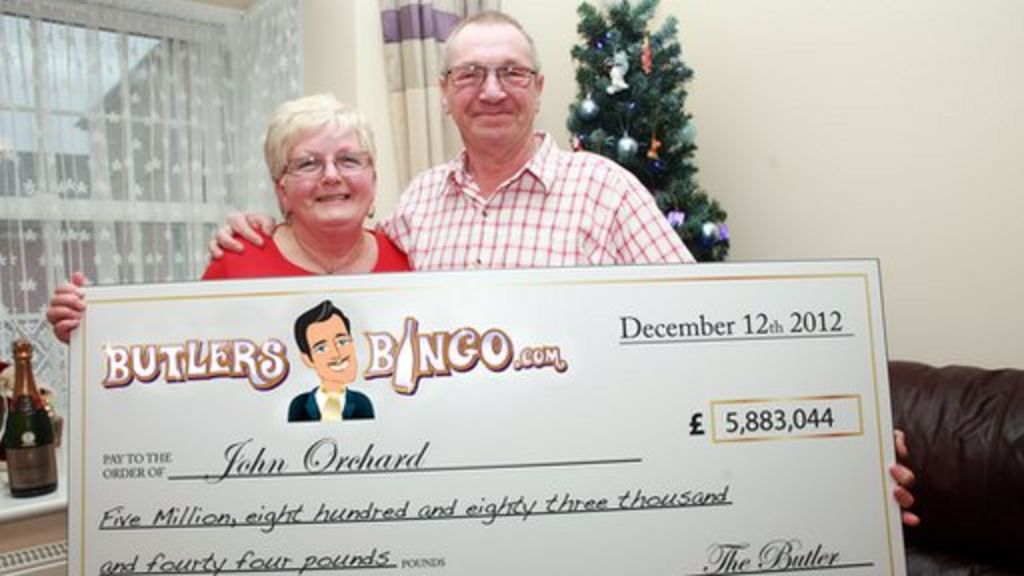 Foxy Bingo looks like a right laugh and she could win big!
It will give her something to do between making your dinner, washing your clothes for work and preparing you a pack lunch.
If bingo fails, there's always high stakes poker…
Get Dad hooked on spread betting
Whether it's the footie, horses or the stock market – start buying dad the Racing Post or the Financial Times and sign him up with Paddy Power or IG index.
The Big Short just came out on DVD – just get him to watch that a couple of times and as soon as you know it he'll be tied to his desk, tearing his hair and screaming out for more CDO swaps!
Encourage them to get a second mortgage
Despite having spent the last 20 to 30 years paying down their first one, why not set your parents up with a second mortgage. None of the high street banks will probably give them one, but there is sure to be an 'alternative' out there, perhaps off-shore or some local businessman with some large, bald and tattooed colleagues.
Don't worry the interest is a few hundred percent, that dad will be retiring soon or the repayments will be higher than yours. Sure, it'll be grand.
Become the house guest from hell
If you are still living with your parents (cos renting is, like, sooooo expensive) then you have the ace in the hole.
Be the worst son or daughter you can be. Think back to you in your worst possible teenage years. And then double it.
Mope around the house, leave your stuff all over the place, NEVER clean your room until mum decides she can't live with it any longer, make sure mum cooks you every meal and say "I just don't know how to work the washing machine…".
Give it time and your parents will be desperate for you to have a place of your own – just in time for your 38th birthday!
---
For more practical advice…
If you're still not sure any of that will work, perhaps just be nice to your parents today and openly discuss your options. In the next few weeks we will be showing you a few tips to get yourself mortgage ready and on the road to your first home.