The Magazine
In 2021, IrishHome.ie leap from a purely digital publication to a real physical glossy print magazine! We are very excited about seeing our first copies roll off the press and even more excited that we can put them in the hands of you, our readers! Here we will tell you a little more about this new stage in the Irish Home Magazine journey. When we launched IrishHome.ie in 2013 we saw there was a need for a dedicated homes & property site for Ireland. We're a nation obsessed with our real estate yet there was no central hub for all things about our homes – from property prices to interiors design. Now we wanted to take our publication out into the world and put a gorgeous glossy magazine into the hands of homeowners across the country. Our first issue distributed 3,000 copies around South Dublin with our partners, Churches Estate Agents.
The Journal
Irish Home Magazine has recently launched the Irish Home Buyer's Journal. Featuring some of Ireland's most popular property experts, the Irish Home Buyer's Journal is the perfect companion to anyone looking to buy their first or future home in Ireland today. With our influencial partners, we are reaching over 50,0000 young First and Second Time Buyers who are looking to move or improve their homes right now. It is the perfect audience for any company in the homes property and interiors space. The Journal has limited spaces for embedded advertising - would suit surveryors, solicitors, insurance, mortgages, intereors
Online & Social
Irish Home's online content was the genesis for our publication, but has really taken off in recent years with the rise of super popular social media accounts on Instagram and Facebook. Between @IrishHomeMagazine and our contributors Ciaran Mulqueen @CrazyHousePrices, quantity surveyor Shay Lally @Houses_to_Restore, Chrissy Hughes @FirstTimeBuyersIreland and mortgage broker Eoin O'Connor @the_mortgage.guy we reach over 50,000 active users on social media platforms. We also have an extensive email list we market to on a weekly basis.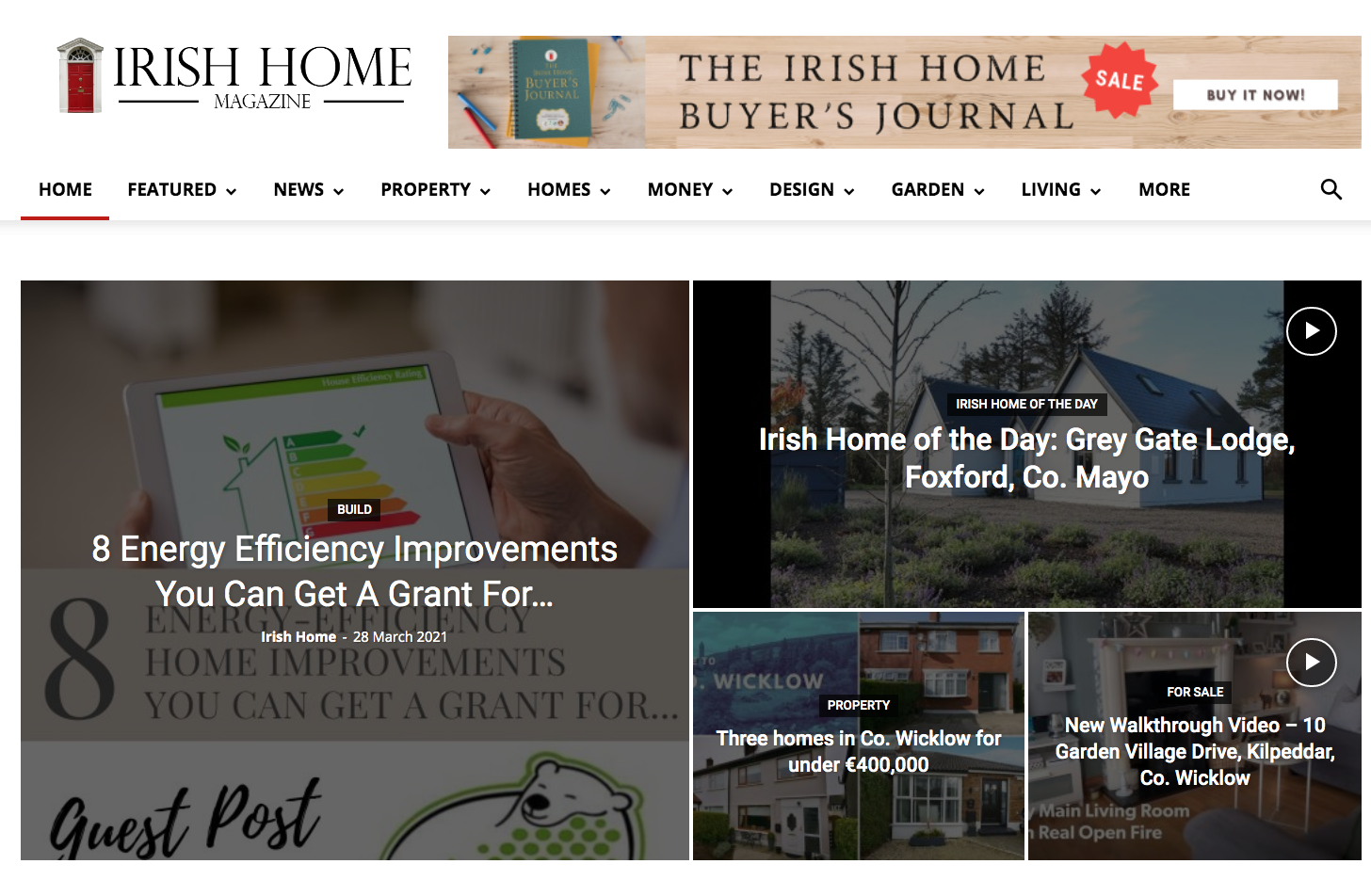 If you are interested in advertising with Irish Home Magazine, contact us today to discuss opportunities.
EMAIL: info@irishhome.ie